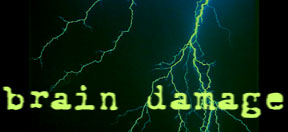 The Matt Files
In the later years of "Brain Damage," there would be more and more guest hosts as Eric was increasingly unavailable. Matt was the most regular of these guest hosts. We're happy to be able to make these shows from 1993-1995 available for the archives.
Matt's style was very different from Eric's and he attracted a whole new crowd of regular callers such as The Chinese Jokeman, Tony Thomas, and Poetry Guy. There were also innovations like the "Anyone Can Host" contest, as well as an ongoing novel made up by listeners as they called in. Most of all, the shows provide a fascinating time capsule of 1990s news and culture.
Thanks to WUSB listener Rob from East Islip for donating these.
---